A home garden is a good place to sit with your family and friends and to spend great quality time together. But pests can ruin your beautiful evening with your loved ones. Here we will go through plenty of ways how to avoid pests in your home garden which will be of a great beneficiary in long run. This leaves a bad impression of you. That's why Pest control for a home garden is necessary for you.
But pest control service takes time and cost and the chemicals may leave the bad odor in the garden and due to its toxicity, this may harm your pets animals or children, which is not a good thing.
A natural home remedy is a great solution for your pest problem. It is made from natural ingredients, this spray has zero harm to you as well as your surroundings. Sometimes these home gardens can become a place for unwanted snails too. Do read Snail Pest Control for that.
Natural And Homemade Insecticides Remedies
1. Oil Spray Insecticide
A homemade insect oil made from vegetable oil and mixed it with a mild soap can have a great advantage for the effects on certain insects, such as aphids, mites, thrips, and more. To make a  basic oil spray you need to mix the 1 cup of vegetable oil and the 1 tablespoon of soap. Now, In this mixture add two teaspoons of oil and 1-quarter of water. Shake thoroughly and spray directly on the surface of the affected plants. The oil in spray coats the bodies of an insect that makes it unable to respire and grow further.
2. Soap Spray Insecticide
Oil spray is made from the soap base is also effective for controlling the mites, aphids, whiteflies, beetles, etc.. To make a basic soap spray mix the 3/2 teaspoons of mild liquid soap with 1 quarter of water. Now spray this mixture directly on the infected surfaces of the plants. A soap spray insecticide works in a great way. Although oil spray can be applied as necessary parts around the garden for a long term effect.
3. Neem Oil Spray
Oil extraction from the seeds of the neem is also one of the powerful natural sprays to control the pests that are capable of disturbing the lifecycle of all insects at all the stages(like egg, larval, adult). It is a great source of an organic gardener. Neem oil works as a nontoxic biodegradable to pets, birds, and other wildlife creatures. It can help to fight against other fungal infections on plants. To use the neem oil as an insecticide follow the other instruction as well.
4. Garlic Pesticide Spray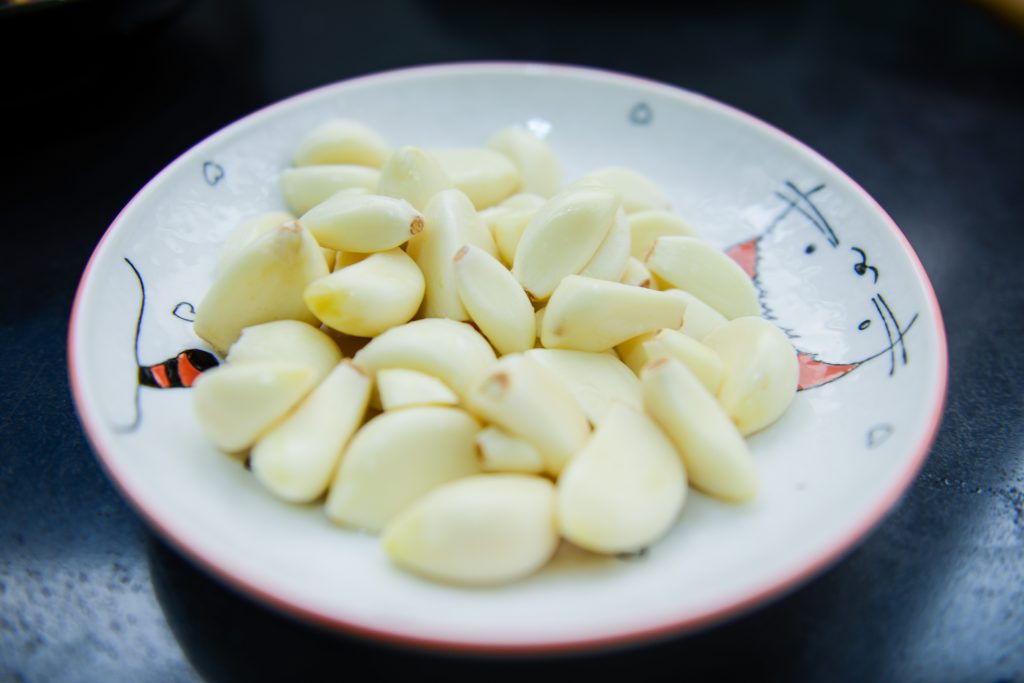 Garlic is known for the pungent aroma, which is delectable to some and yet repellent to others. Its olfactory behavior plays the role here. That's why garlic spray and chilly spray works as insect repellents.
5. Chile Pepper Spray
It is very similar to the garlic spray but this chile pepper spray is a homemade insect spray that can be used on the different types of variety of pests. To make a chile pepper spray you need chile power or fresh hot pepper powder mix 1 tablespoon of chili powder with 1 quarter of water and few drops of the soap solution. The mixture can be useful for the leaves of plants.
Tip: The chile pepper spray can be very harmful to humans as well, so while preparing a chile pepper spray solution you should consider wearing gloves. And be sure to keep the spray away from the nose, eyes, and mouth and also from the reach of children.
Conclusion – How To Avoid Pests In Your Home Garden
There are many ways to control pests in the home garden like using the tomato leaf. It works as a repellent or using nicotine, which is a natural mineral toxic to slugs and snails. Never forget to do a Pest Control For Terrace. We have this awesome guide on Pest Control For Terrace – Home Remedies.
And the natural homemade insect spray gives you the best results to avoid pests to enter your garden area. Every organic method is useful and is a good way to avoid insects. It is easy to make your own pests repeller DIY kit.